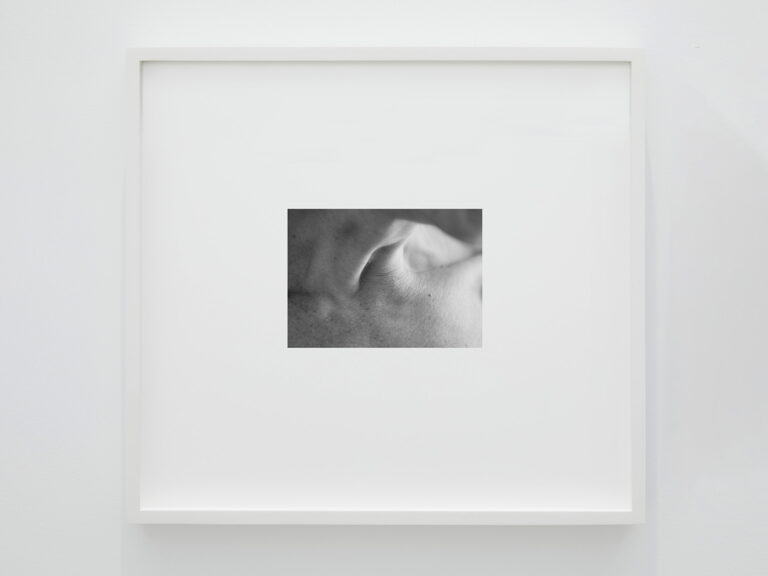 News
Sam Contis Awarded 2022 Guggenheim Fellowship
The Board of Trustees of the John Simon Guggenheim Memorial Foundation awarded Sam Contis a 2022 Guggenheim Fellowship for her achievement and promise in the field of photography.
Museum Acquisition
Sam Contis Works Acquired by The Centre Pompidou
The Centre Pompidou has acquired the following artworks from Sam Contis's Deep Springs series: Untitled (Neck), 2015; Hold Down, 2014; Pulling Back the Skin, 2014; Eggs, 2015; Red Desert (Death Valley), 2014; Shoeing, 2013; Untitled (Sheet), 2016; Cover, 2013; Arbor, 2014; Untitled (Riding the Range, ca. 1920-24), 2016.
museum exhibition
"MASCULINITIES", featuring Sam Contis is traveling to Les Rencontres d'Arles
Sam Contis has a selection of works on view as a part of
Masculinities: Liberation through Photography
, a group exhibition that has travelled to Les Rencontres d'Arles in Arles, France after being on view at the Barbican Art Gallery in London, UK. July 4 - September 26, 2021.
book
Sam Contis
Day Sleeper, 2020
In this book Sam Contis presents a new window onto the work of the iconic American photographer Dorothea Lange. Drawing from Lange's extensive archive, Contis constructs a fragmented, unfamiliar world centred around the figure of the day sleeper – at once a symbol of respite and oblivion.
museum exhibition
Sam Contis at the Museum of Modern Art
Sam Contis has work in
Being: New Photography 2018
, curated by Lucy Gallun, at the Museum of Modern Art in New York. The show runs from March 8- August 19, 2018. 11 West 53rd Street, New York, NY.
review
Sam Contis
Barry Schwabsky reviewed Sam Contis solo show "Deep Springs" in the September 2017 issue of Artforum.